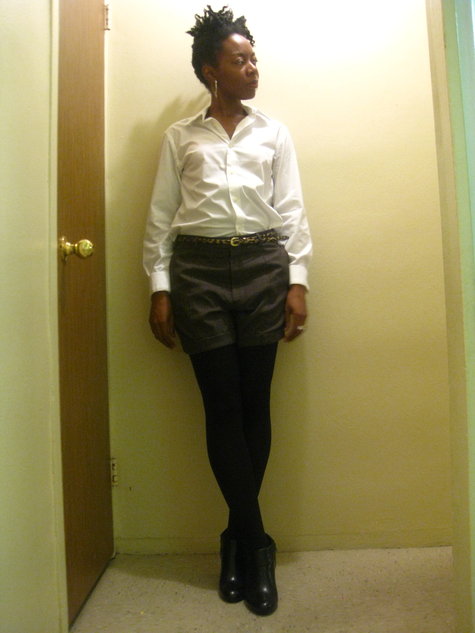 Banana Republic Cotton Blend shirt & Armani (!!!) Wool slacks turned Shorts
I wore this outfit to the BurdaStyle Book release party.
These were like the find of the decade!! I really wanted a white button down top. The woman's department only had slightly sketchy looking ones. This baby is a man's size small, and still had the plastic bit from the price tag on it. It didn't have any sign of wear, at ALL. I only took it in on the sides a little to make it less boxy. I didn't shorten it because I liked the way it looked slightly longer and worn over fitted pants.
The Armani pants (!!!!) were a perfect fit, except for the length. Shortening them was fairly easy. I like to speculate about the tiny man that owned these clothes, lol. I've imagined that the same person bought in both items. I only just realized how versatile these shorts are. You can see them styled two more ways on my blog