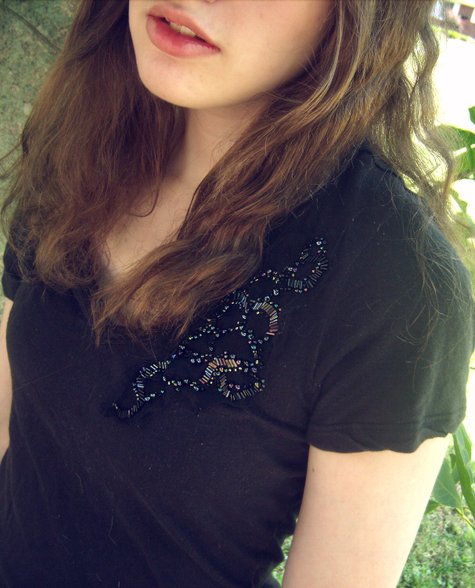 I beaded this tee back in September 2010. I had just been to the mall and had been walking around Charlotte Russe, when I saw a ton of different tops with beading on them. They were all priced very expensively, but the plain tees were only $2.50. So I bought one of those and decided to do my own beading.
I scrunched a length of tulle up and stitched it to the left side of the shirt. I used that for the base of the design. Then I just sewed beads helter-skelter all over. I kept adding and adding until I felt satisfied with the way it looked.
I was worried about the beads falling off in the washer, but it's survived probably a dozen washings! Yay!