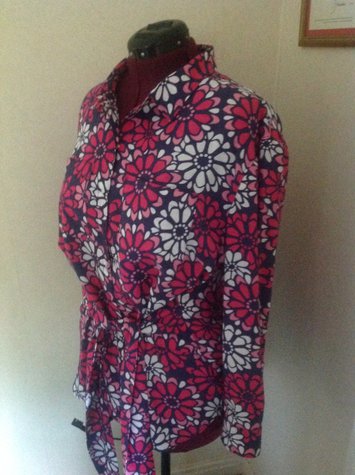 I really enjoyed making this blouse.
https://www.knipmode.nl/blouse-pdf-patroon-16642
The magazine came with a mix and match blouse pattern. This allowed me to choose a more traditional shirt sleeve. I really like the large cuffs. I made my own sleeve placket. I curved the tie slightly as I only had 2 meters of fabric.
I used a very soft interfacing to make a fluid shirt. I was concerned that my buttonholer would chew this fine fabric, so I used snaps. I had multiple coloured snaps, which I chose to match the fabric. I had trouble attaching the snaps but it worked every time when I forced the spikes through the fabric before squeezing the plier tool.
I am really pleased with this pattern and I will definitely make it again in a plain colour this time.