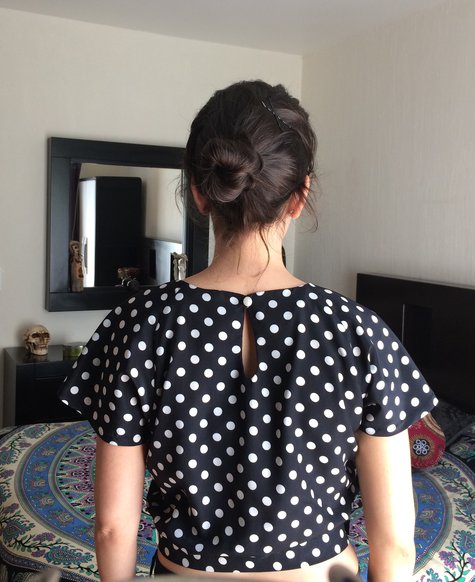 I sewed this blouse in 2015, during my sewing course. We had to draft a dolman sleeve top and I wanted a 30's inspired blouse, so my teacher helped me to transform a dolman into a cape sleeve.
It was a little difficult for me to sew it, because It was the first time I ever sewed buttons, but with the help of my teacher I finished it.
I love this blouse, it's lovely and I like to wear it with high waisted skirts or trousers.