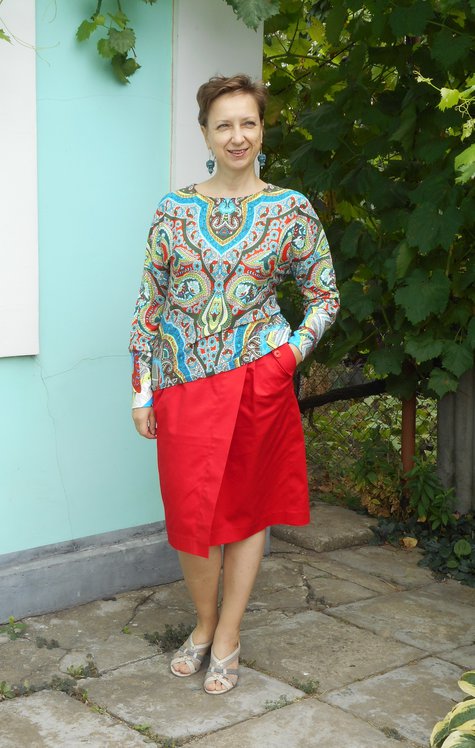 When the fabric does all the job, our only task to find the right pattern to represent it the best:-) It is exactly the case with this my top. The main thing was to arrange the paper pattern to emphasize the intricate and ornate print. I guess I've got a great result having in mind the sewing itself took just few hours:-))
My notes for the sewing are here
The jewellry was made by myself, too.