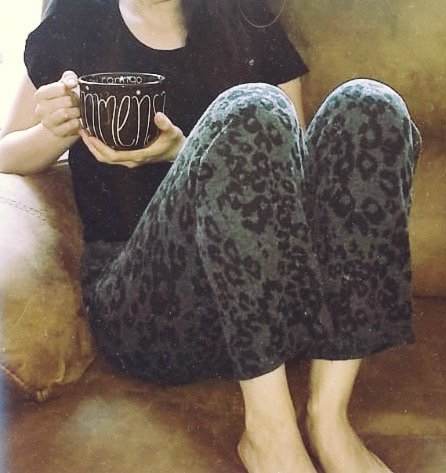 I sewed this trousers last year, but I never wore them because I wasn't comfortable with the hem bands, they looked ridiculous wide, so I decided to remove them yesterday and this is the result.
I like them without the knit ribbing, they actually very comfortable and look even better.
I also omitted the pockets.