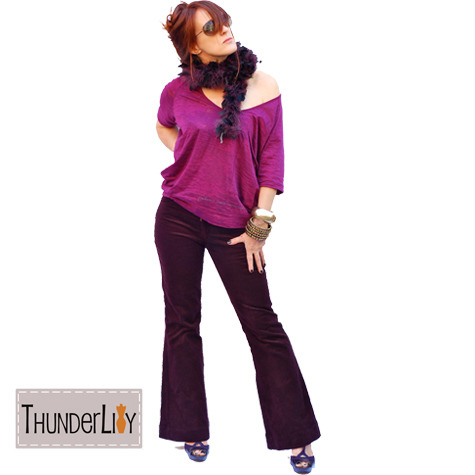 Stop traffic in these hip huggin', boot flarin' Urban Roadie Jeans – designed to endure the toughest moves on the road. It's all about the bottom line… now you can make jeans that fit, look good and act tough in economic times.
Reclaim your style at www.thunderlily.com. Custom made clothing, made by you or made by us.
Get a customized pair of low-rise flared jeans at http://www.thunderlily.com/custom-made/urban-roadie-jeans.html. Or customize patterns with your specific measurements then download and print at home.
Choose your design, your fabric and your size for a unique look.