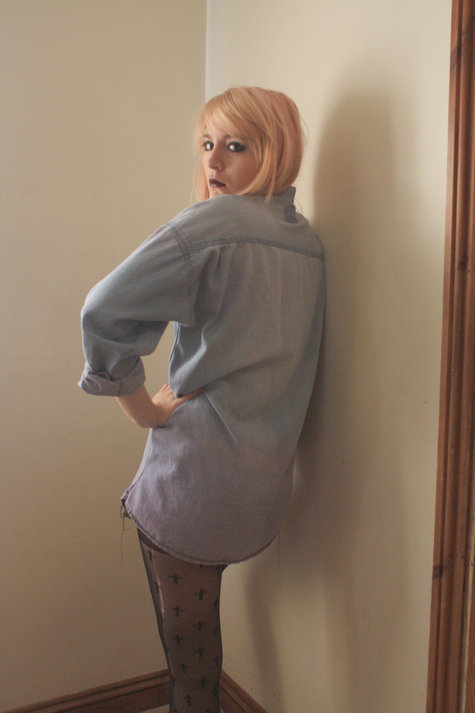 This is a vintage denim shirt which has been re-made and re constructed for a modern fit and to be in keeping with to days "vintage grunge" fashions.
The shirt as long sleeves which have been rolled up.
The shirt has been dip dyed at the bottom to create a soft lilac colour which blends into the light denim of the shirt about 1/2 way up. the sleeves have also been dip dyed in this way. (I have tried to get a accurate representation of the colour in the photos, but please remember that colours may vary from monitor to monitor)
this shirt has a very soft effect and reflects the "pastel grunge movement" which is becoming popular at the moment. The shirt would work perfectly with a floral head band.
as all of the details have been done by hand this shirt is truly a one of a kind and there is no other garment exactly like it.
This shirt is one of a kind and is a truly unique vintage revival piece.