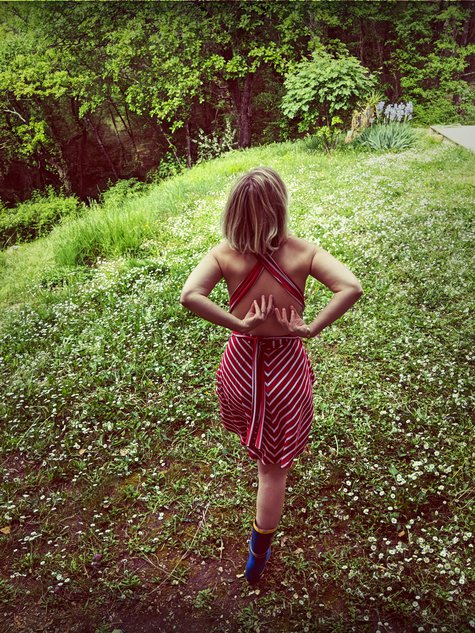 This pattern is an ode to my beautiful bridesmaids who rocked my wedding almost 2 years ago today, wearing floor length Two Birds dresses. The dresses not only looked stunning, but they were comfortable thanks to the stretchy jersey fabric and the multiway convertible straps which could be tied any manner of ways to suit, and provided an (almost) headache free way to flatter every body shape from my 5 foot little sister to my 6 foot cousin-in-law – yay, mission accomplished.
I wanted to create something similar, but which was more casual so it could be worn swanning by the pool or, equally, perched at a bar on the promenade.
This self drafted pattern is somewhat an All Saints, Two Birds lovechild.
Full tutorial / pattern on my blog at www.FoxLovesCrow.com.