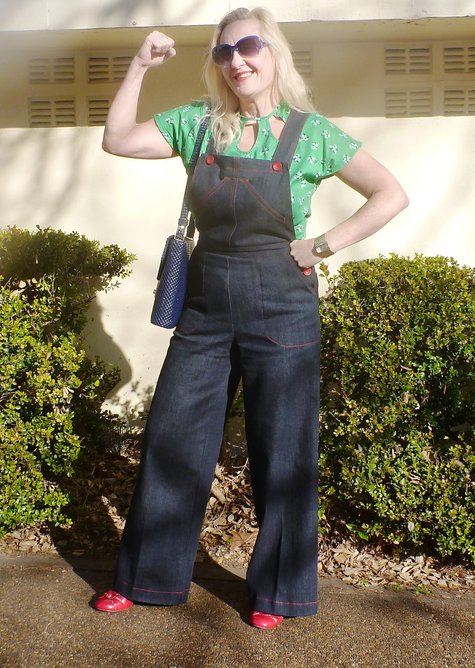 Made from Closet Case Patterns – Jenny Overall
Inspired by vintage work-wear, Jenny is a modern interpretation of classic overalls and wide leg trousers with an ultra-high rise, sleek, functional details and a comfortable all-day-long fit. TOO RIGHT!
I've made the pants as well. Next will be a pair of shorts.