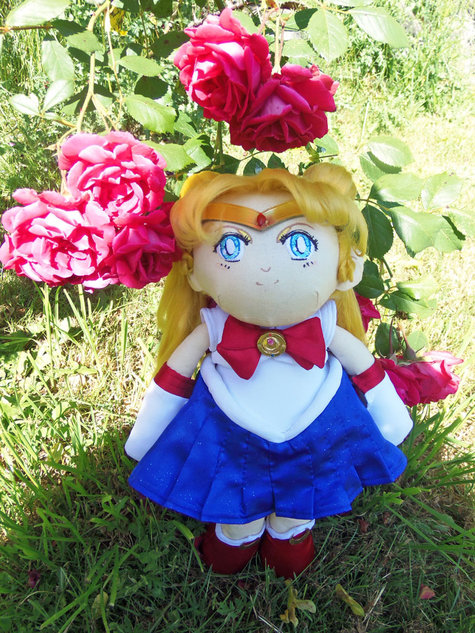 This 16" doll was hand crafted, taking approximately 70 hours.
Her plush body is sewn from cotton, her fuku is made from a DTY Knit. The face was machine embroidered, and her hair is made from acrylic yarn that has been made soft and brush-able, then hand-stitched onto the doll.
Her transformation brooch is gold-leafed and hand-painted, and her Tiara is made of sheet plastic with gold foil for shine.
I hand-cast the gems for her hair and tiara from resin. She was made entirely from a pattern of my design, and is one-of-a-kind.
Her outfit is removable, save for the hair gems, and her pig tails and bangs are brush-able. This doll is intended for collectors, not for children (Child collectors are okay).