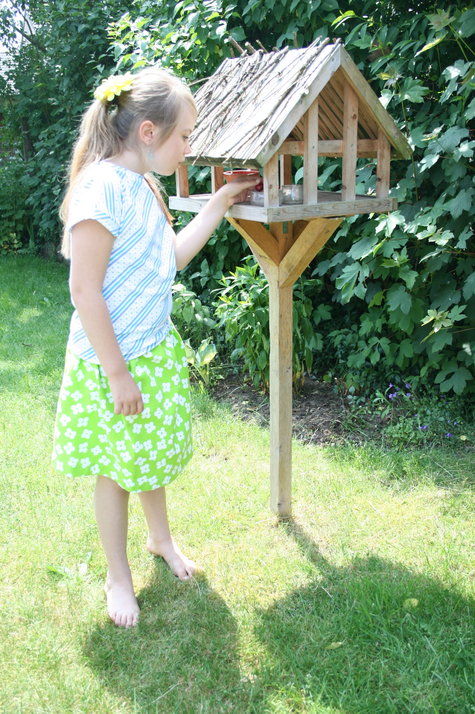 For the T-shirt I used a pattern from Ottobre design 6/2007. I changed the sleeves and neckline, as it was a pattern for a long-sleeved T-shirt with a round neckline. The front and back of the T-shirt are the same. Its a good pattern to start from. The fabric is a soft cotton/lycra (I think a remnant from the eighties)
The skirt is one width of fabric (140cm) ruffled on a waistband, it closes with one button. The fabric is a beautifull quality cotton from a couture fabric stocksale.
I'm sure I will make more clothes like this for my daughter in the near future. At first the serger frightened me (the vicious knife) but now I allready had some practice, and T- shirts are so easy to make!