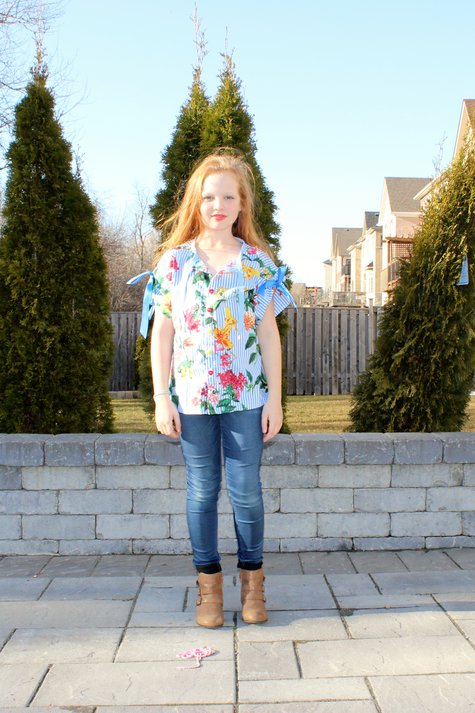 I liked this Burda kids#9392 blouse from the moment i saw it at Fabricland on sell!!!!
I than purchased the perfect 100% cotton fabric online that is just perfectly in trend.It's stripy and flowery and colorful.Than i had some colorful buttons in different colors and suddenly the whole picture came together it was time to work.I made from this fabric 2 designs for both of my girls.
Another project of mine in the same print cotton is here http://www.burdastyle.com/projects/girls-ruffle-top
I made NO CHANGE to the pattern.It was a perfect pattern with perfect instruction.Definitely a keeper.