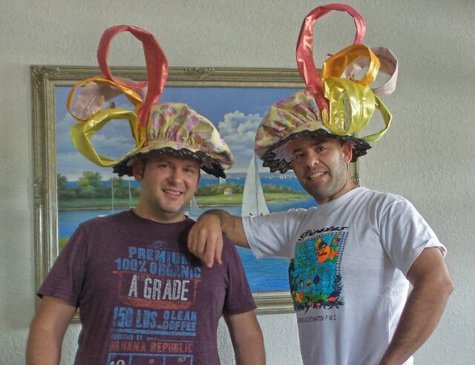 Hello hive. It is long time since my last post, and I missed you big time.
Halloween is around the corner, :-) and I grabbed ribbons, bias tape, lace, interfacing, tulle, fishing line, and Simplicity 4079 to start my costume already.
I just finished my hats this evening, and it came out the way I pictured in my mind. The faux feathers took me ages to completed and a tot of hand stitches to create the effect of waves. The rest of the costume is in progress now, and I will post it soon.