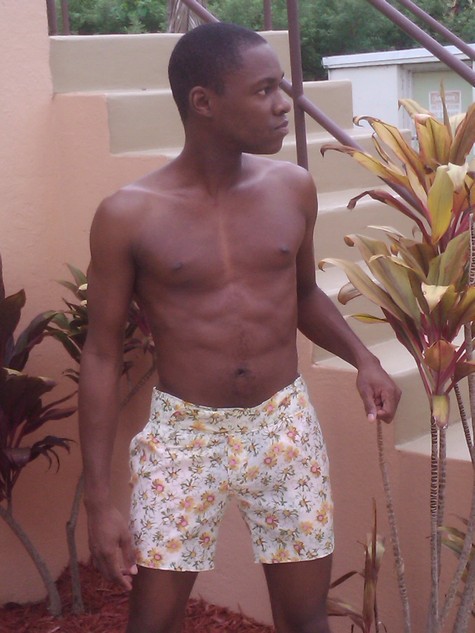 I attempted to make these shorts for Miami Beach Bruthaz, an annual retreat on South Beach, but my sewing machine broke. Even though the event has come and gone, I was determined to finish them.
I wanted to create a pair of form fitted short shorts for the beach and/or for casual wear to be worn with a classic T, V-neck or tank top. I found this fabric for $1.49 and initially it was going to be used to make a nice short sleeve dress shirt for work, but I changed my mind at the last minute.
Details include: (1) velcro strap, (2) change pocket, (3) coordinated in-seam pockets (4) back pocket and (5) decorative buttons that serve no other purpose.
I am looking forward to wearing them on a sunny day and showing off my skinny thighs. Lol!