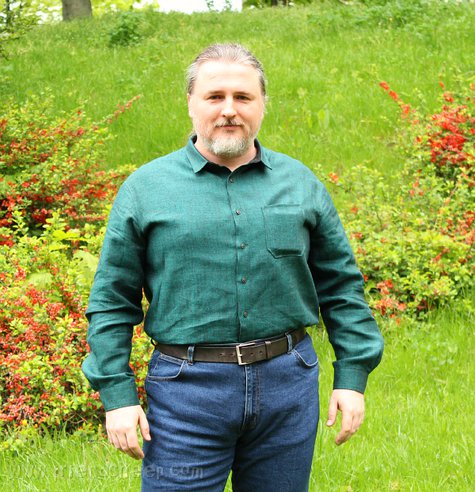 "Sew me a shirt, would you?…" – my husband asked.
And so I did! o
I took the pattern from Burda 04/2013 and the biggest size they had was 110 which means 112 cm in the torso. I knew I'd have to enlarge the pattern because my husband has 120 cm in torso but… the muslin I made fitted perfectly (apart from the sleeves that were designed for an orangutan, I had to shorten them!). There's something wrong with Burda's sizing… But I was happy I had the perfect pattern. v
The fabric I used is a wool/linen blend, woven in two colours (dark green and black) which gives a nice effect.