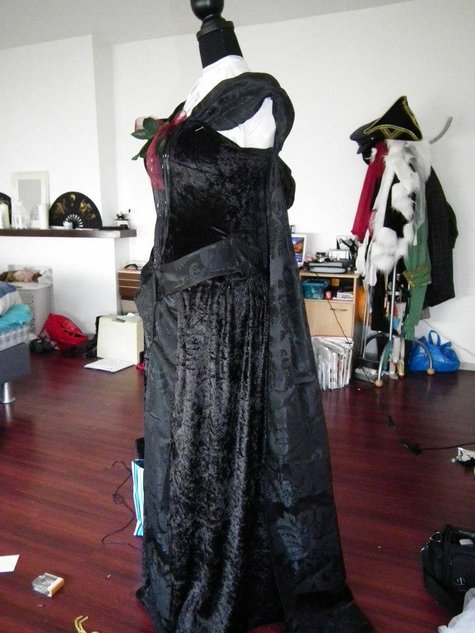 A dress can be easily made.
Skirt: two straight pieces of fabrics: cotton and velvet. Sew together and add a tunnel with elastics so you can wear this skirt.
Top: make a tunnel out of stretch velvet. Add two layered pieces of cotton for the shoulders and a layered piece of cotton for the front.
Train from the top: add a piece of cotton as a train from the top of the top.
Gloves: buy them
Neck corset: see "based on".
But how does one make the ornament?