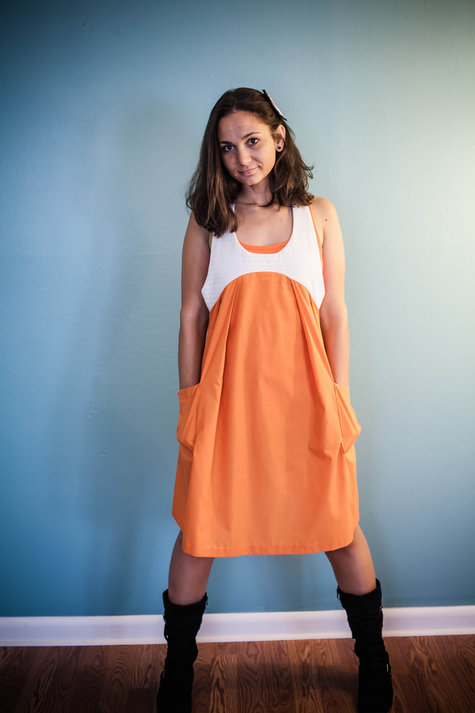 Handcrafted felt Rebel hairclip to complete the ensemble.
As seen at Star Wars Celebration VI !! *
Dress is made of Cotton with a thin layer of polyester batting in the quilted top portion.
This jumper has front and back pleats, self-faced quilted bodice, band and snap button back straps. Also includes back zipper with hook & eye closure.