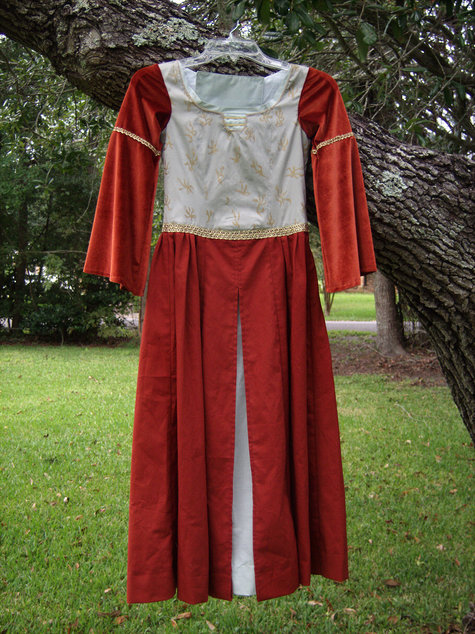 I have made this costume before, but I was delighted to get to make this costume again for another client whose daughter Catherine wanted to be Lucy Pevensie from the "Chronicles of Narnia: Prince Caspian" movie for Halloween 2015!
This dress is made in Girls size 8. I used McCalls 6376 for a base pattern, with dropped-waist alterations and redesigned sleeves. The bodice floral pattern is hand-painted. The skirt is split in the front with a faux-underskirt panel underneath. The bodice is fully lined.
This is one of my favorite costumes to replicate and I really enjoying working on client costumes, so this was so fun to make!