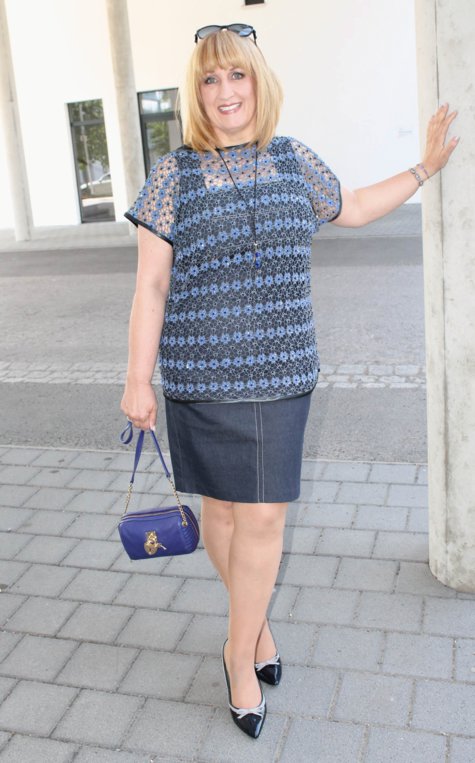 Recently I wanted to buy only notions at my favourite mercer, but I left the shop with this brand-new crochet lace. Unusual colorway: Gray & Blue, although the sequins are sparkling, it looks casual because the colors match denim very well.
I made this boxy top of it, oversized and light. Without any pattern, I just made a cut in the middle for the boat neckline and closed side seams with wide arm holes. All seams and open edges are trimmed with satin bias tape (had to remove some beads and used a strong leather needle for stitching over the sequins with the machine).
Even my pimped out denim jacket (shown HERE) matches very well.
More about this sewing project (and more) in my fashion and sewing blog
House of Philo