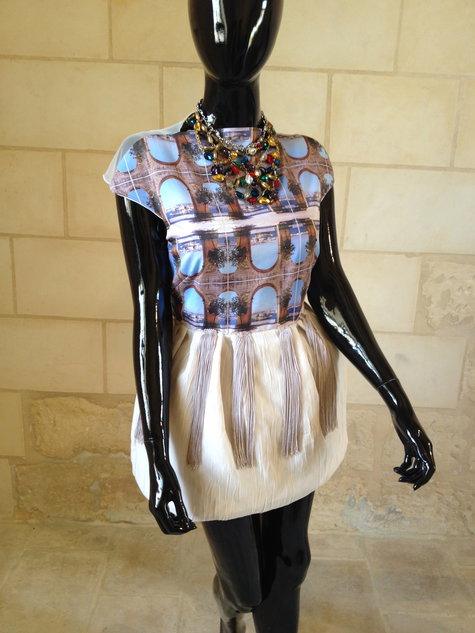 This dress I made of the Malta Design Week 2014. The chest fabric shows a repeated image of the Fort St Angelo at Birgu when viewed from the Upper Barrakka Gardens in Valletta. Google the place ;D
The back part is made of silky tulle.
The skirt has two layers: A bottom rigid fabric and a chiffon top one.
Dress is finished with sections of fringe I dyed brown.