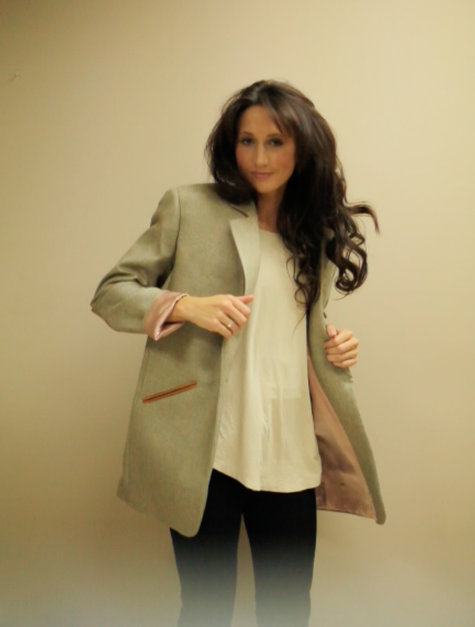 We (Millennials) are bringing back the 80's because we want to be like our moms!
Here is a sports jacket I made for my sister (and working mom) using Burdastyle's 11/2013 #118 Jacket pattern.
It's made of cashmere/wool from Italy and silk lining. The jacket also has genuine leather elbow pads, pockets, and buttons.
There's much more on my blog here: http://www.marusyamarusya.com/back-to-our-roots-with-80s-fashion-boyfriend-style-cashmere-jackets/
(I also explain why my sister requested leather elbow patches.)
The jacket looks way better in person. Watch the video on the blog to see the jacket in motion!!
This project really made me fall in love with shoulder pads.
Without shoulder pads, this jacket would've looked like poop.
Not only did they help create clean shoulders, they also hid my awful posture and boney shoulders.
Pattern Notes:
I LOVED the pattern!
I added over 2" to the sleeves (for my sister's long arms) and about 1.5" to the length of the jacket. I also dropped the pockets about 2" inches.
I'm not sure if the pattern called for shoulder pads and caps, but I highly recommend them!