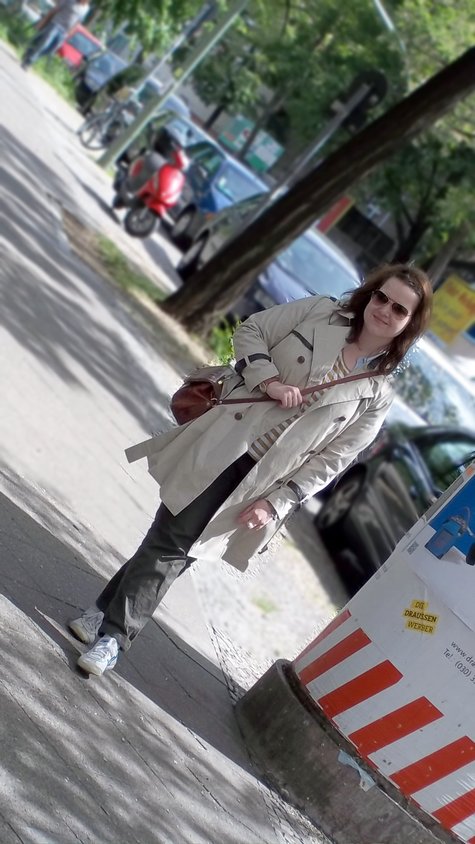 I recently made my 2nd trench coat using a Burda pattern (09/2010, #113); the same as on my navy one. This time I made the silhouette slimmer by taking in the sides a little bit and eliminating the box pleat in the back. Instead I added a slit to the center. I used brown pleather trim that I cut from an old handbag that I couldn't just throw away, because I bought it in Paris and it reminded me of the great time I had there.
I added red and white polka dot lining and finished it off with faux leather buttons.
I love how it turned out and I can't wait for the time when it gets cooler again, so I can actually wear it.
Also visit my blog for more pics and stuff.