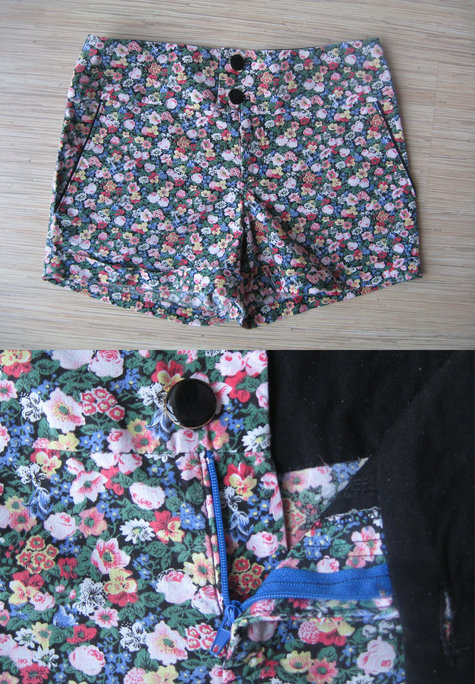 This short is made by me and my mother. In the time i was learning how to sew.
My mother is educated in dressmaking, she is a teacher.
I love this short and after all those years i'm wearing it every summer with much pleasure!
The fabric is the leftover of a childrens dress my mother made for me.
I love the button, shinny black with gold.
Easy Fashion 2009 Spring/Summer, model 3A/B, size 36.