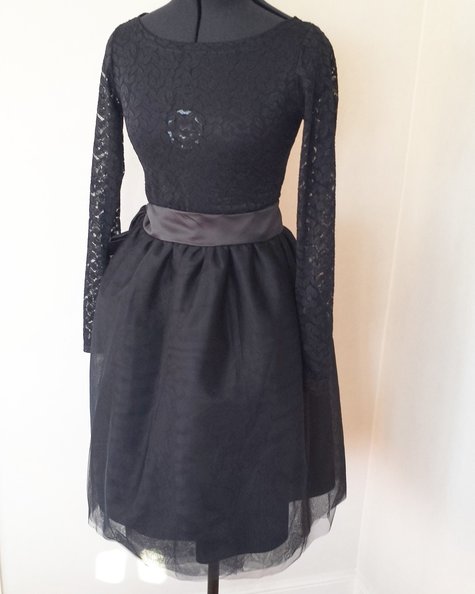 Made this outfit beacuse I think I needed some more glamour in my wardrobe.
I made the pattern to the top myself and made the top with a boatneck.
I also made a very simple skirt also in many layers of tulle and I must say I love it…
Now I just need a party to go to.
Both top and skirt is my own design.