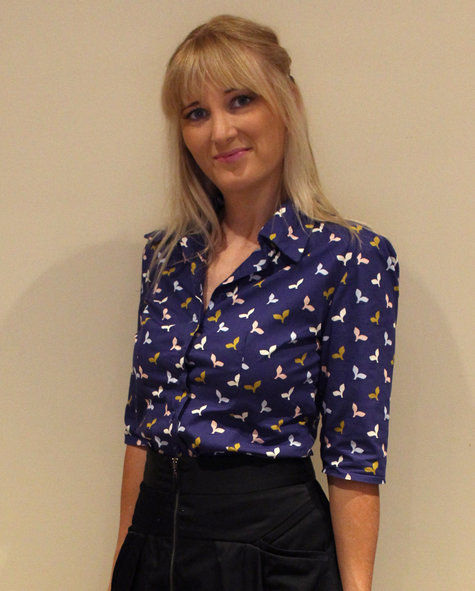 This chic button-up blouse can be cut short to wear with a skirt or pants or made long to be worn with leggings. It features dramatic cuffs and darts for a flattering silhouette.
Material: 100% cotton material
Pattern: BurdaStyle Button Up Tunic
I've been slowly growing my work wardrobe so that I have all of the essential items but I don't think you can ever have enough work shirts for a bit of variety. Therefore, when I recently got a new job working back in the corporate environment, I decided to make some fun, flattering work shirts.
See all of my versions on my blog
https://sixteenstitches.wordpress.com/2017/10/15/burdastyle-button-up-shirts/