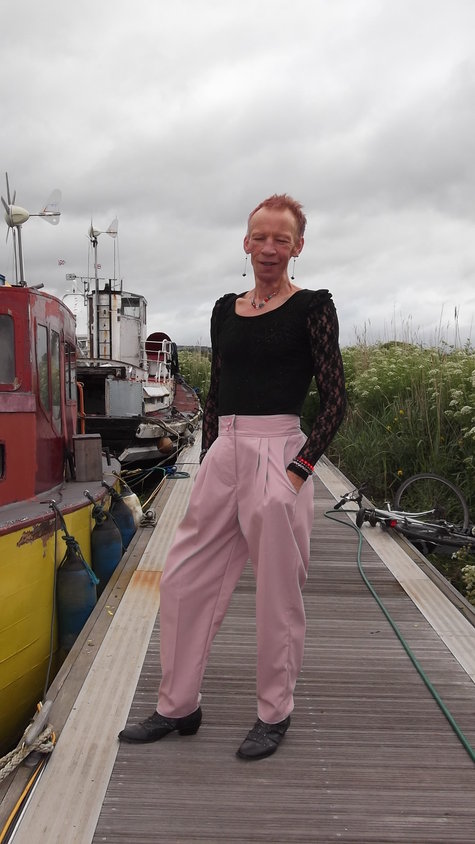 Well that this bit of my project to build a stock range,and fun and games it was.Started out to make 4 sizes in different fabric of a pr of pants i had already mix an matched,cut the temps and had the exact with nothing left over fabric for each. Well cut them out changed my mind on the shape of the pockets,so changed the pockets which in turn interfered with the pleats,so had to change them. Well got on with it put them together tried to put the waistband on to discover i had cut the waist bands on all 4 pairs small.
And having no fabric left i had to add more pleats into the pants which has altered the shape of the pants rather nicely i think
Any way whats a mind for if you can,t change it.