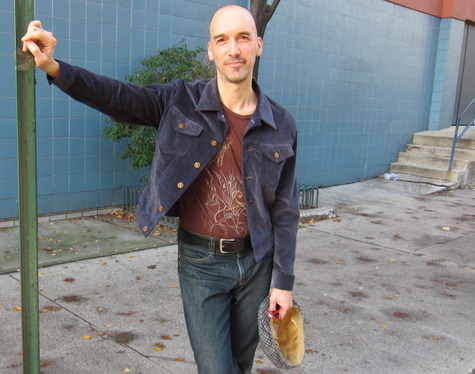 I made this jacket from Kwik Sew 459, a men's Western jacket pattern from the Seventies. It has two patch pockets in front with pocket flaps and real jeans buttons. I'd never sewn with velveteen before and it was challenging due to Spandex in the fabric. Nevertheless it came together nicely and I'm very pleased with the result. Other than taking an inch or so off the length and about an inch of ease out of the sleeve cap, no major alterations were needed.
I made this on my Singer Spartan and 15-91, both vintage straight stitchers (Spartan for copper topstitching thread and buttonholes — with vintage Singer buttonholer — and 15-91 for everything else.).
More about the jacket and more pics on my blog, Male Pattern Boldness.
http://malepatternboldness.blogspot.com/2010/10/kwik-sew-mens-western-jacket-finita.html