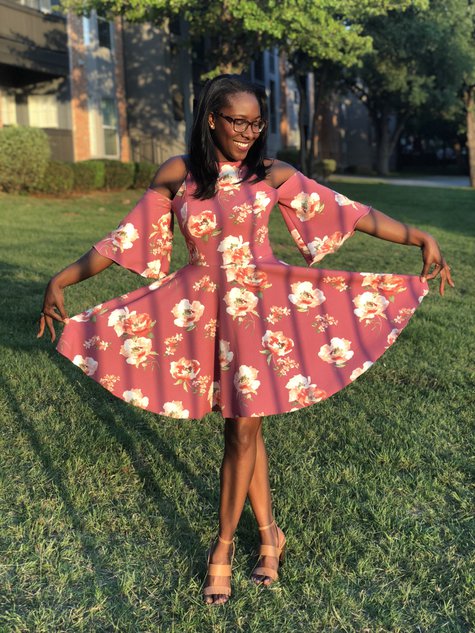 Pattern Description: Close-fitting lined dresses have bodice, sleeve and skirt variations. Create your own design with mix and match pattern pieces.
Pattern Sizing: 6-14
Did it look like the photo/drawing on the pattern envelope once you were done sewing with it? Yes, it did!!
Were the instructions easy to follow? They were!
What did you particularly like or dislike about the pattern? I love McCalls "Create It" patterns. It's a Franken-pattern, all in one pattern envelope! :)
Fabric Used: Cant remember, but its definitely a jersey of some kind since its stretchy and doesnt fray.
Pattern alterations or any design changes you made: I omitted the zipper, because they still scare me a little. Lol
Would you sew it again? Would you recommend it to others? Yes, and yes!
Conclusion: I really want to make the strapless version, same sleeves, and skirt. Give it a go if you've been considering this pattern!
Check out my Blog for more photos. :)