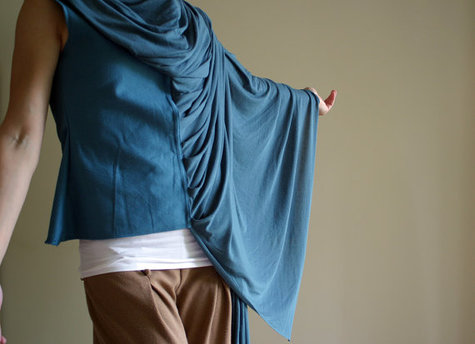 Handmade sleeveless/ flutter sleeve cotton wrap jacket with long shawl wrap collar in blue.
I added soft,wide and long shawl wrap collar in lightweight stretchy blue cotton (jersey), with right ending folowing freely wrap hemline down to your knees.
Off centred closure, with small ribbon and 3 pairs of different sizes belts on the left side (I am using only one, but it's up to you, you don't even have to tie it as seen on the last picture).
Shawl is beautiful and playful, it has a romantic flow and you will feel like a goddess walking or dancing!
Flutter sleeve on the right side.
Left side sleeveless.