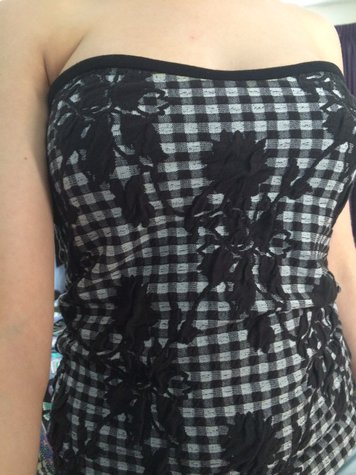 I love this pattern!!! I had this tiny little piece of fabric and I didn't had a clue of what to do with it, so I looked for a simple pattern that didn't need too much fabric, and this pattern was perfect for it.
It's a simple tube top with a lovely heart shaped neckline.
There's only two patterns to make this top, the back and the front, and you cut each one on a fold. But my mom gave me this great idea to make it look more retro: instead of cutting the back on a fold, we cut 2 pieces so I could sew an invisible zipper in the middle of the back.
It's a really comfy top, I never feel comfortable wearing strapless tops because I feel they move all over, but this one fits really well, it's stays in place.