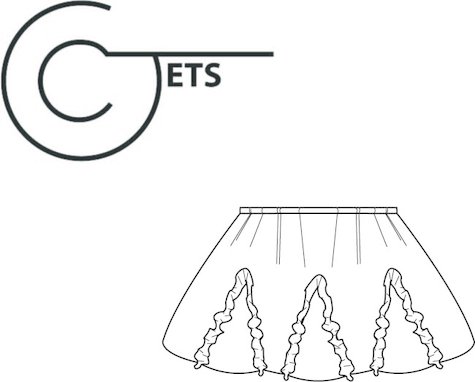 This was drafted as a one size fits all with it's elastic waistband.
Make your own high fashion Flower Hat Jelly skirt!
My favorite anime/manga at the moment, this pattern features Tsukimi's famous first jelly fashion outfit. The pattern includes the godet piece and instructions on making the shape and finishing the skirt. Future Kuragehime patterns to come!