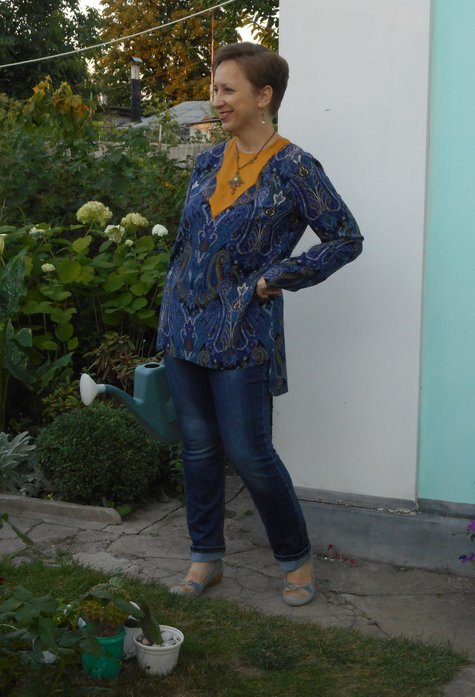 I wanted to make one more tunic for this summer and chose this pattern from an old issue just because I had sewed nothing from it up to then :-)
From the model in the magazine my variation only has the front and back parts with different length:-) It means I modified the blouse a lot. My ideas for the sewing are here .
The jewellery was made by myself, too.