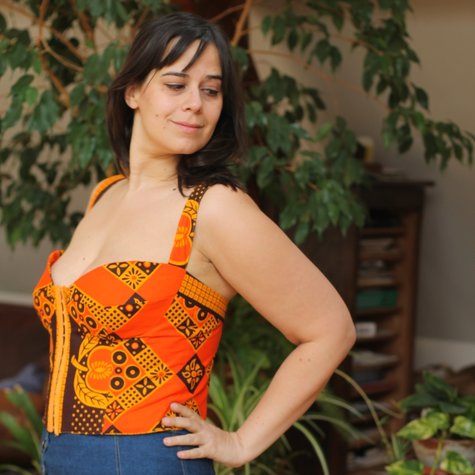 I wanted some fun pattern to use this fabric, and indeed this was a nice project.
The pattern is nice and finally quite easy to sew, but it's a little too big (I'm a 42/44 in french sizes, I should have made a 44 since I wasn't using the right fabric, and yet this is a 42).
I won't wear it like this in public because I know that I wouldn't be confortable, but as underwear I love it, even if it's not as efficient as a real bra.