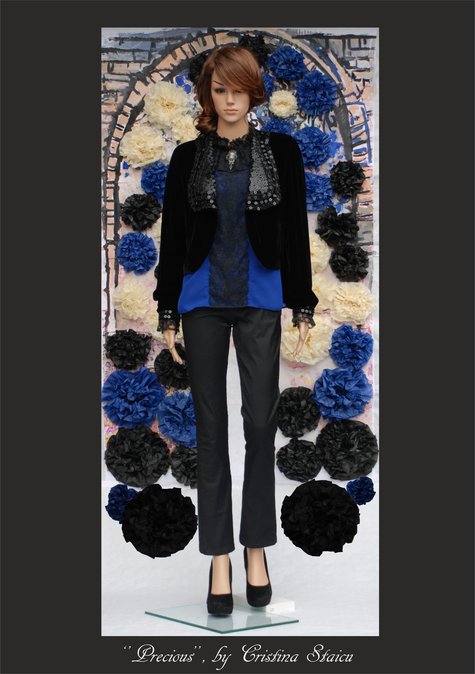 Black velvet short blazer in size 12- one piece.
Short jacket/blazer, with long sleeves, made of silk blend French velvet. The collar and the cuffs are hand-embellished with Japanese Miyuki glass beads and sequins. It has black satin trim on the interior seam lines and is not lined.
It's very light and easy to wear, it looks great in a Victorian look or in a modern Baroque/ Rock'n Roll style, with leather trousers and a simple top.
i made this blazer in both size 10 and 12, and the one in size 10 sold.