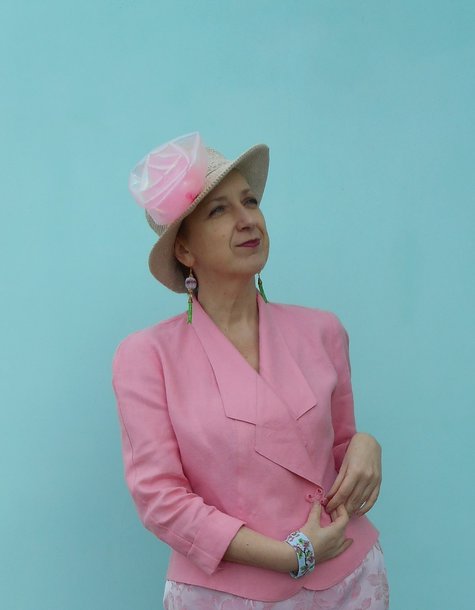 Although these are, in fact, two projects I decided to add them as one because I really think they will be worn as a suit.
The first was a skirt, nothing special: narrow with a slot in the central back seam. I had to add a band but didn't on some unknown reason so hope it won't be rotating too much:-)
But the leader of the outfit is a jacket, of course, I fell in love with it from the first sight and was sure I would make it. So here it is! I made 3/4 sleeves with cuffs and made the decorative clasp myself.
How to make both can be found here: http://wittyprettyhandy.blogspot.com/2015/02/pink-chants-i-have-neither-rosy-nor.html
I'm sure it would be my best outfit this summer. I like it very very much!
The white blouse is not new but I couldn't find the issue right now so will add the information later.