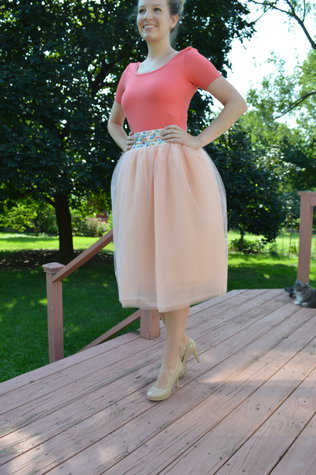 This drafted midi tulle skirt and Nettie bodysuit were perfect for a family wedding earlier this year.
The skirt features a beautifully embroidered linen waistband, 16 layers of tulle, and simple gathered rectangle lining.
The bodysuit is the Nettie pattern by Closet Case Files. I pleated the armscye to shorten it, but in the future I will alter the pattern for a better fit.
You can read more about this make at Creative Laurels.
I love this outfit, and wear the bodysuit often with highwaisted shorts. :)