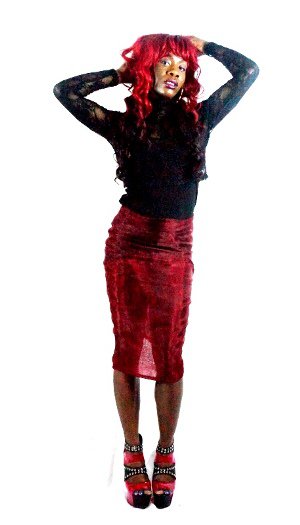 ♡ Thumbs up if you enjoyed this video!
Esse Designs presents "How To DIY & Style Red Wine Pencil Organza Skirt" presented by Alero Esse: fashion designer, stylist and fabric/textile specialist. The project is an addition to upcoming designs to show. The style, cut, shape and fabric is so trendy, sexy and modern vintage/retro. A flash back to Vintage/retro fashion from the late 50's/60's and more. View Alero's creative skills and experiences, that uniquely and spectacularly combines the element of movement and the true beauty of this creation.
Always remember to stay tuned and explore my range of fashion design style concepts, fabrics, patterns and new projects to come.
You were listening to: Mingote: Falling-pads
Featured style: River Island – Jacket, Shoes – Red Kiss: Tron, Primark – Layered top, Hair – Sensationnel (Sunflower DX3688), Lips – Sleek lip paints, Eyes – Revlon Illuminance Creme Shadow & Loreal Eyeliner/Mascara
Please remember to show your support and follow my channel/pages on:
https://www.facebook.com/alerocollections
https://twitter.com/aleroesse
http://myworld.ebay.co.uk/alerocollections
http://alerocollections.blogspot.co.uk/