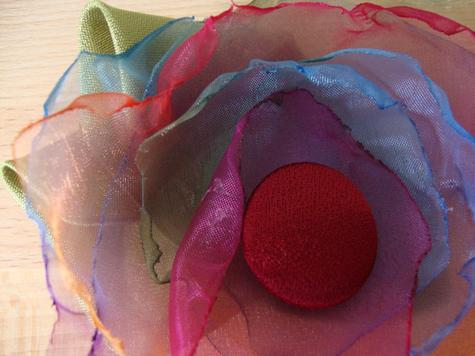 I knew there was a good reason I cleaned my sewing room and craft closet earlier this year. Just after I had tidied it up (OK…it was a major re-org), a magazine I really like sent out a call for studios to feature. Amazingly, my humble sewing room made it into print – with the help of my son Evan's photography.
Studios, Summer 2010 is "on newstands now". The cover and table of contents are shown in the link below. If you see it in a bookstore or craft store, mine's on pp. 100-101 in Studio Vignettes.
So … check it out here!
http://www.interweavestore.com/Mixed-Media/Magazines/Studios-Summer-2010.html
Shown here are a collection of hand-felted wool scarves and a vintage cashmere needle-felted scarf, all one of a kind, and sheer poppy pins in many colors. See more on Etsy.com/shop/RatherBeSewing.