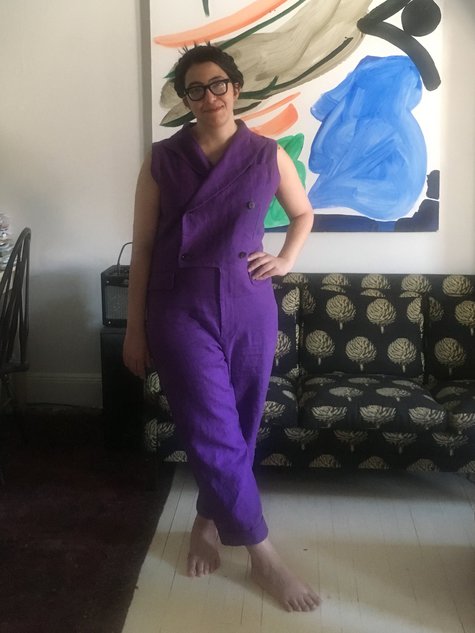 I adapted this jumpsuit into a double-breasted style!
- I drafted the front pants pleat out of the pattern and combined the top and bottom pieces for more of a "suit" style look.
- I added welt pockets, "suit" style, in place of the pockets hidden in the pleats.
- I extended the lapels into a peak-lapeled double breasted style.