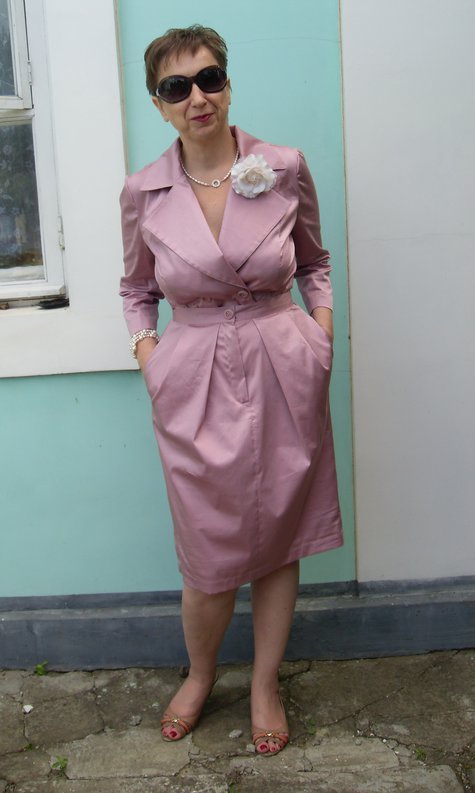 I even don't know how to comment my choice of the pattern… Probably I chose it just because on some occasion I had a lot of this thin fabric of Fading Rose colour and could do, in fact, whatever I wanted. As I wasn't sure if I liked the result, I thought that I would only try to make this suit as an experiment.
While sewing, it became clear that I'd rather wear this jacket as a blouse and, tucked into the skirt, it would look pretty well. And I like the double-buttoned blouses very much so, in fact, I've got a dress-suit ( don't know if there's such a term in English, but in our magazines it was in use in old times to describe a blouse and a skirt of the same thin fabric :-)))
Eventually, I've got a vintage outfit from some 50-years old film or a fashion magazine absolutely unwittingly:-)))
NB! If you want to have such a jacket as a part of this suit, my advice is to make better fitting at the waist because the pattern is too lose especially for the combination with such a skirt.
.