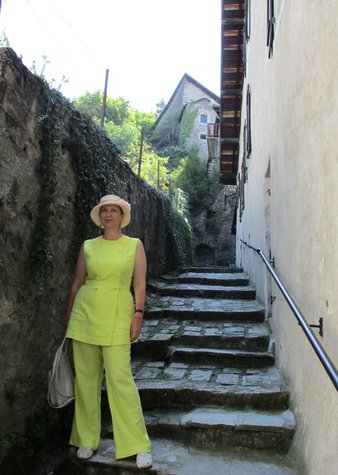 As well as the trousers from my previous project, this waistcoat was one of the patterns I paid attention in Burda Special Vintage 2016 and it became my favourite from the first sight although, generally, I don't like the fashion from 70ths a lot. Probably, tastes not just differ but also change:-)
The sewing was quick and not complex but I refused from the lining so had to modify the processing to some degree, it can be seen here .
Together with the trousers the waistcoat made up a suit which I just adore right now both because of my choice of the colour and the design. I surely recommend this model for any type of figure and any level of sewing skills.
The earrings were made by myself, too.