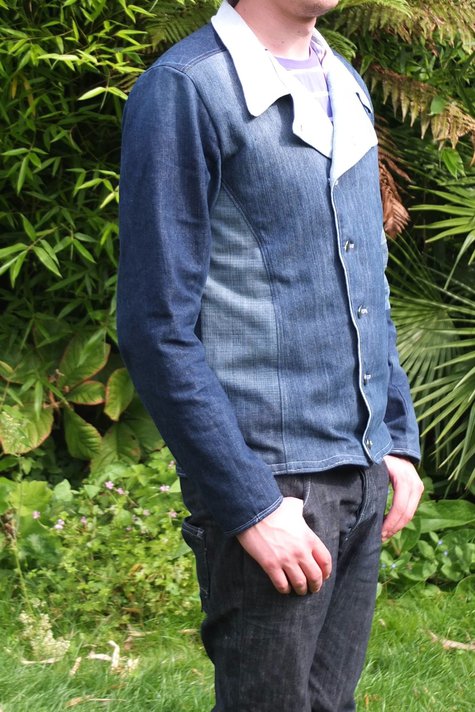 In this project I combined what I had learnt from doing a double breasted jacket and from recycled denim jackets.
It was made from two whole pairs of jeans, a shirt for the lining and some leftover lighter denim for the contrast lapels. It has french seams on the front and back, and two-piece tailored sleeves. One sleeve has a section made of small strips of denim, partly for design reasons and partly because I was running out of fabric
The pattern is my own.