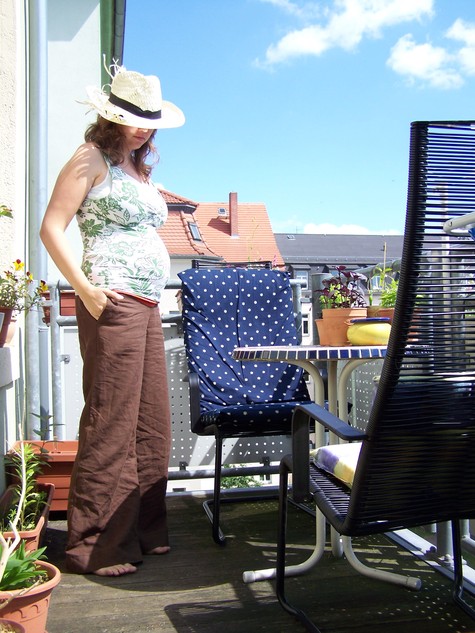 I've alterd the Janina pattern to fit my growing belly.
I cut out my size and sewed all pieces together without a zipper. Then I cut out the front deep and round to fit under my belly. I cut also a bit away from the back.
At least I added a big elastic band (orange).