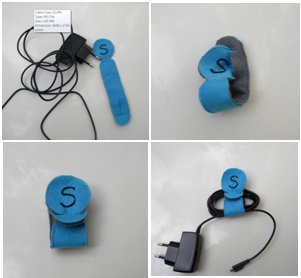 Tired of all the electronic gadgets' cables getting all tied up in your bag?
(Well I was).
So I came up with this little thingies, made from 2 layers of felt, and personalized with embroidery.
I made ~20 of these as farewell gifts for my co-workers.
I think it can make a nice stocking-filler for the coming holiday season.