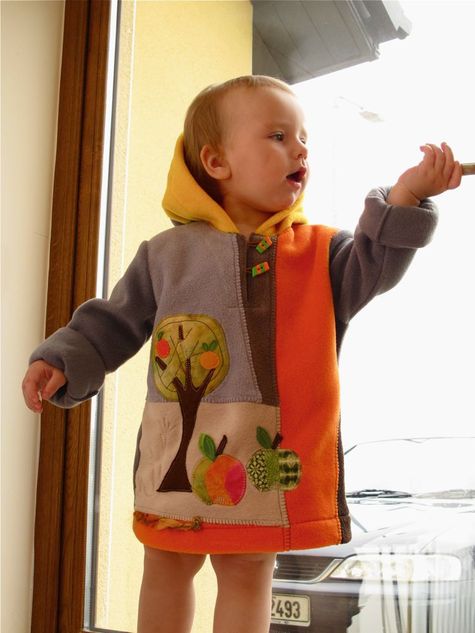 This cosy hoodie is another creation of mine.
Made it for my granddaughter.
Model in this photo is 18 month old, but hoodie is made for 3 years old :)
This hoodie is made from quality fleece material.
Every detail and accessory on the hoodie is hand made by me.