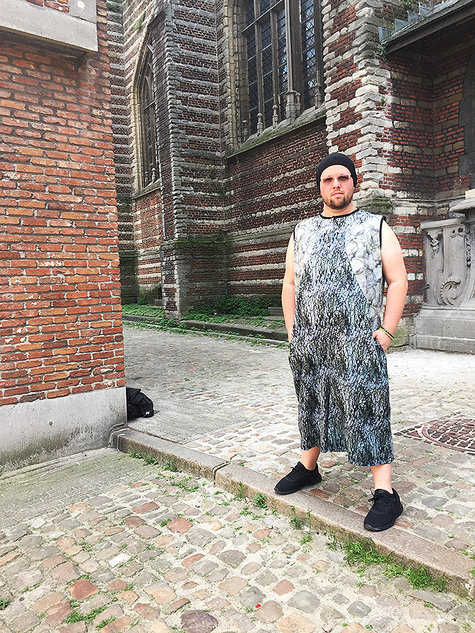 One of my courses during my second semester of graduate school involved the use of a digital textile printer. I learned how to operate/clean and produce prints on various types of fabrics. This gave me an opportunity to create 100% original designs and finally some for myself!
This garment was inspired by a Rick Owens jumpsuit silhouette that I created several prints for. The idea was that the supernatural is a layer of the natural world. I created original prints from a photo of bark and placed them through various filters until the final print was a blurred version with magick circles drawn in illustrator.
The jumpsuit features pockets (a must), a center front lapped zipper, and is finished with black cotton bias tape. The prints were created on a really nice cotton sateen.
I love this jumpsuit and I took it with me during a study abroad in Europe this summer. The photos of me wearing it were taken in Antwerp, Belgium.