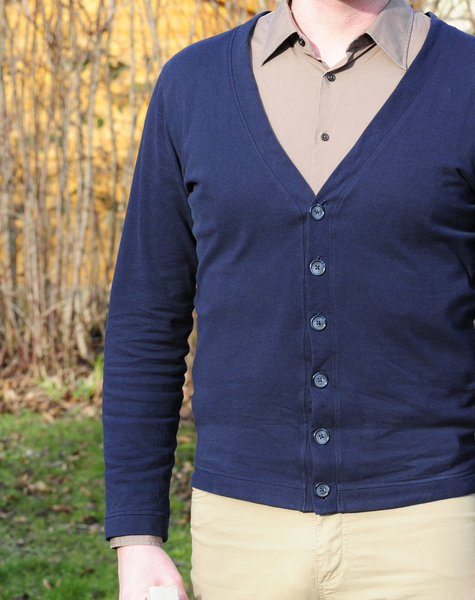 Here I show you the man behind the camera: my boyfriend. He wears my christmas present: a cardigan made of piqu-jersey.
About the pattern: My boyfriend is really tall and needs long-sizes. I took his messures from an old cardigan and transfered it onto the burda style pattern. I took size 44 and added 7cm for the length at the body and 4cm at the sleeves (I also added 1,5cm seam allowance). I changed also the front genuine buttonhole placket a little bit and the hem (I didn't use the ribbed Knit).
Now I'm working on the same pattern but with the Prada fabric we bought in Berlin. The next two weeks will be very stressful at work, but I hope I find time to sew.
.
You find more about my diy-projects and my styling here:
.
http://seaofteal.blogspot.de/
.
.
.