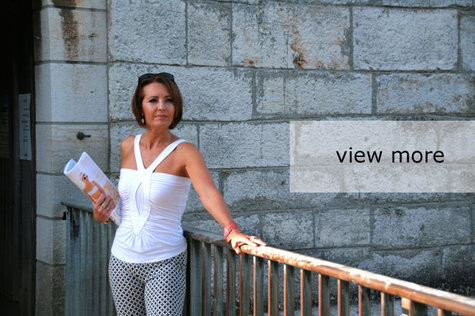 I can resist everything except temptation (Oscar Wilde)…
This is my favourite quote, or one of them (I have a few…)
It suits a lot of situations im my life…especially at some moments like when I am standing in the middle of a fabric store (lol) or when I just open the door of my fridge or my coffee machine calls me to get another latte macchiato (I have a new one and the latte is just delicious!) Enjoying is not easy, enjoying has to be learned. To enjoy and not to have any guilty conscience while enjoying is master level. I don't have no black belt yet when I comes to this subject but I am working on it – very hard indeed. Because life is short, because time runs fast, because no one knows what tomorrow will bring… we have heard this a zillion times and we still keep on working and functioning day after day without noticing. That's why here: this post is dedicated to enjoyment. To pause, enjoy beautiful things around you, be happy, be grateful and satisfied. We try every day.
We are on the Munot, that wonderful, historic fortress in Schaffhausen. Below us there is the noise of the evening rush hour, a little further away we hear the kids on the soccer field and just next to us a few old ladies chat. That's the Schaffhausen Noisemix we get. Summer weather, summer feelings. A coffee, a fashion magazine, a good mood and most of all… time.
The outfit is made of comfortable viscose jersey, cool and soft on the skin. Comfortable and still chic, so that it will be appropriate for the apro downtown afterwards. Before the next duty-day catches us, we succumb to the temptation and enjoy some luxurious hours to bathe in that mood…
I got the pattern for this top on burdastyle 07/2010 see also my post from last December http://mirei71.blogspot.co.uk/2015/12/28.html the material is white viscose jersey. It is very nicely styled when you use similar material to mix with. The top matches well with wide trousers such as wide leggings, palazzo pants or a coulotte. As the dcollet is very unique and an eyecatch, it's best to use a plain fabric.
I was lucky to get my sister once more for this shooting. She suits the theme so well and has these "dolce far niente"-aura which reflects peace, luxury and glamour… and of course the obvious… her smooth, olive-tanned skin! ;-)
I hope you guys like post, pic's, top and my thoughts. I wish you all a wonderful week, stay sew-focused and enjoy the moment! Big hugs from my sewing atelier to yours. See you in my next post. Bye!!