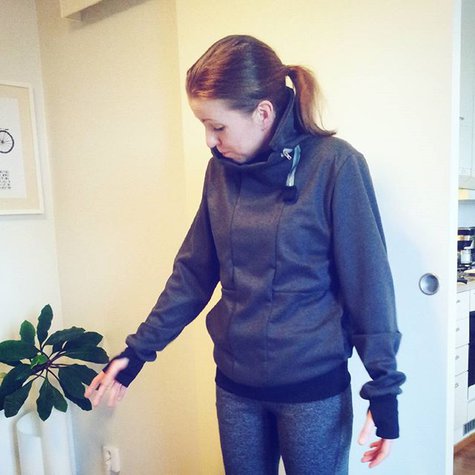 Finally Burda had some sportswear patterns!
I was a little bit unsure about the centerfront piece, but after checked about other memeber projeckts, the pattern/model turned to to be very nice! I certainly will use the pattern again!
I used light thick cotton jersey and lightweight black scuba for cuffs. I managet to sew thumb-loops to cuffs. I left the other zipper off and used only one at the left side of the collar. I added loop of black scuba uner the zipper to use it more easily and to give some details. Ribbons are still missing. I need to wait over the midsummer holidays to visit local hardwarestore Bauhaus, where is the best looking ribbons to use with sewingprojeckts.
I used size 38, but it´s bossible to take a few centimetre off. Next I'll might try some windbreaker fabric with this pattern.